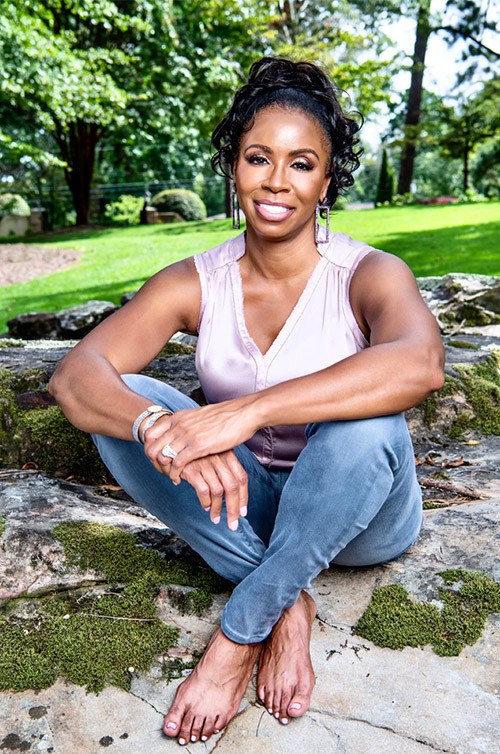 The Story Behind Mercy Deliverance Ministries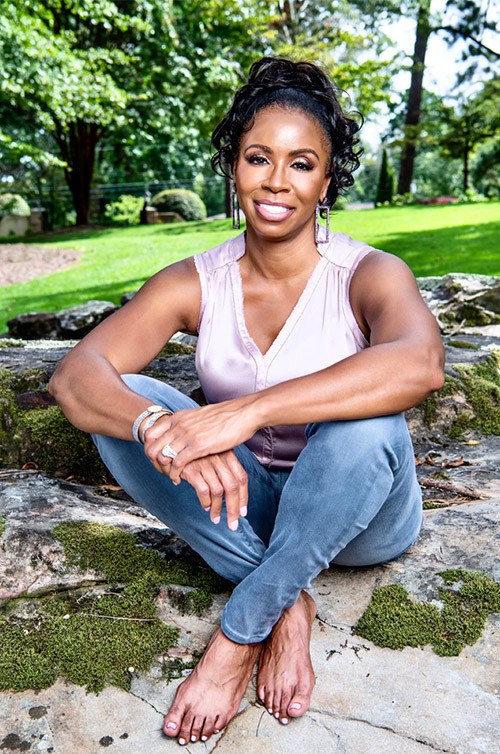 Exactly what is Mercy Deliverance Ministries? 
What are you doing? 
How do you plan to do it? 
How did all of this come about?
When asked these questions, I always start by explaining how God gave me these ideas and visions while in prayer over 16 years ago. I was a stay at home mom who had recently left the best nursing job in the world at a local adult HIV/AIDS Infectious Disease Clinic. The second answer I typically give is that Mercy Deliverance Ministries is nothing more than a reflection of God's love, mercy, and deliverance displayed throughout my entire life.
Being born to a 14-year-old mother in impoverished northwestern Jefferson County, Alabama, I knew early on that hard work and obtaining an education were key factors to securing a better life. I was able to experience a better quality of life during the summers while visiting cousins; one was a physician and the other a registered nurse. These summer visits gave me vision and hope (Genesis 30:25-31:16).
At the age of 16, my plans to attend medical school were derailed as I gave birth to my first daughter. I had many choices to make during that time. God's grace and mercy showed up and I chose life for my first born. I also chose to raise her myself instead of allowing someone to adopt her. Giving birth to this new life inspired and anchored me. I was motivated to seek God like never before to end the cycles of sin and bondage that I had grown up in. I was more determined than ever to lay a solid, godly foundation for my daughter.
The next several years of my life were filled with raising a baby, finishing high school, starting college, joining the military, a failed marriage, and working full-time in retail banking. I call these years my "seven-year cycle of sin." I remember the one decision that I made at age 14 to disobey God. This single decision at age 14 began a seven-year cycle of consequences. During this time, I had to make godly choices in order to come out of the cycle. It finally ended at age 21. 
At this time, I found myself on my face in my living room floor, crying out to God for a change. I wrote a letter to God which included a list and timeline for the next ten years. Just like God, He showed up as an Ephesians 3:20 God. He did superabundantly, far over and above all that I had asked, and He did it in far less than 10 years!
The next season of my life consisted of a new marriage (which is currently in its 29th year), finishing nursing school, two more daughters, and a continued cry to God for answers. The more I read the Word of God, the more I saw myself in light of His holiness and wondered why the peace of God still eluded me. One day as I read, John 14:12-14: —

"Verily, verily, I say unto you, He that believeth in me, the works that I do shall he do also; and greater works than these shall he do; because I go unto my Father. And whatsoever ye shall ask in my name, that will I do, that the Father may be glorified in the Son." (Amplified, Bible Classic Edition, John 1:12-13).

At that moment, I asked God, "Why are we not experiencing this type of power in the body of Christ?" His answer to this question changed my life forever as God began to introduce me to the supernatural power of the Holy Spirit.
Since that time, God has challenged me to take hold of His Word, believe it despite the circumstances, and obey it at ALL cost. Some of those challenges turned out to be near death experiences due to my deep-seated emotional wounds. I have always believed that we will experience pain by staying in bondage or we can experience pain and come out of bondage. If we are going to suffer pain, make it count for something. Choose the painful process of dying to what we want, think, and feel. Choose to surrender to God's plan of deliverance (Jeremiah 29:11; Acts 13:37-39).
As I surrendered to the Lord's will, He continued the deliverance process that had started at the time of salvation. God has delivered me from the spirit of fear, the fear of man, shame, abandonment, rejection, witchcraft, control, manipulation, anger, rage, sexual sin (fornication, perversion, incest, molestation, pornography), mental illness, and poverty, just to name a few. If it is an iniquity (a willful sin), then it was in my bloodline and I have had to deal with it in some form or fashion. 
It was on Wednesday, September 24, 2007, between 6:00 pm – 7:15 pm, while taking a Bible study entitled "Divinely Designed" that Holy Spirit spoke to me that my passion was "deliverance" and confirmed my gift of "mercy." Holy Spirit revealed to me that I was to be "a vessel through which He used to deliver others by His love, grace, mercy, and Word – in order for them to be all He created them to be and do all He created them to do – to reach and fulfill their greatness, the potential that He has placed within them – to fulfill their destiny." But there was one problem – I still needed deliverance myself. 
A few months later, I suffered a mental breakdown. In reality, it was a demonic attack. It lasted a full year. Every three months during that year, I was mentally bombarded by any number of the aforementioned demonic spirits. What kept me alive was the Word of God, both written and prophetic, and the prayers of family and friends. I had to stand on God's Word like never before. I knew that I had not accomplished my God given assignment here on earth. I knew in my spirit that somehow, someway, God was going to deliver me. 
Of course, God did just what He promised, He set me free (Mark 10:45). He continues to this day to challenge me to take hold of His Word, believe it in spite of the circumstances, and obey it at ALL costs. 
In this season of my life, God has instructed me to go back and strengthen my brother (Luke 22:32). Here at Mercy Deliverance Ministries, we are doing just that — strengthening our brothers. We meet people exactly where they are, no judgement, no questions asked. Why? Because isn't that what Jesus did for us? God sent Jesus to meet us exactly where we are, in our humanity, in our sin, in our mess:
"And the Word (Christ) became flesh (human, incarnate) and tabernacled (fixed His tent of flesh, lived awhile) among us; and we [actually] saw His glory (His honor, His majesty), such glory as an only begotten son receives from his father, full of grace (favor, loving-kindness) and truth." (Amplified, Bible Classic Edition, John 1:14).
Because of the matchless love, grace, and mercy shown toward me, I totally understand why God chose me for this work and gave me the "Spiritual Gift of Mercy":
"All Christians are called to be merciful because God has been merciful to us (Matthew 18:33; Ephesians 2:4-6). The Greek word for the spiritual gift of mercy is Eleeo. It means to be patient and compassionate toward those who are suffering or afflicted. The concern for the physical as well as spiritual need of those who are hurting is covered by the gift of mercy. Those with this gift have great empathy for others in their trials and sufferings. They are able to come alongside people over extended periods of time and see them through their healing process. They are truly and literally the hands and feet of God to the afflicted.

The Holy Spirit gives the spiritual gift of mercy to some in the church to love and assist those who are suffering and walk with them until The Lord allows their burden to be lifted. The gift of mercy is founded in God's mercy towards us as sinners and is consistently expressed with measurable compassion. Those with this gift are able to "weep with those who weep" (Romans 12:15) and "bear one another's burdens" (Galatians 6:2). They are sensitive to the feelings and circumstances of others and can quickly discern when someone is not doing well. They are typically good listeners and feel the need to simply "be there" for others. See Romans 12:8, Matthew 5:7; Luke 10:30-37; James 3:17; Jude 22-23."1
1 https://spiritualgiftstest.com/spiritual-gift-mercy/, Copyright © 2003-2020 SpiritualGiftsTest.com. All rights reserved. Used with permission.

God's epitome of mercy is Jesus and Holy Spirit, as He sent them both to walk alongside us in our humanity. While experiencing these truths firsthand in my life, God has seen fit to launch Mercy Deliverance Ministries. MDM's first assignments are to distribute fresh food and produce to food insecure areas while having mobile health clinics provide quality affordable healthcare to the same communities. As we build relationships throughout our communities, we are establishing trust, which opens doors for gospel conversations, discipleship, and kingdom building.

Mercy Deliverance Ministries is an organization whose complete mission is to meet people right where they are so that God can "deliver them by His love, grace, mercy, and Word – in order for them to be all He created them to be and do all He created them to do – to reach and fulfill their greatness, the potential that He has placed within them – to fulfill their destiny."