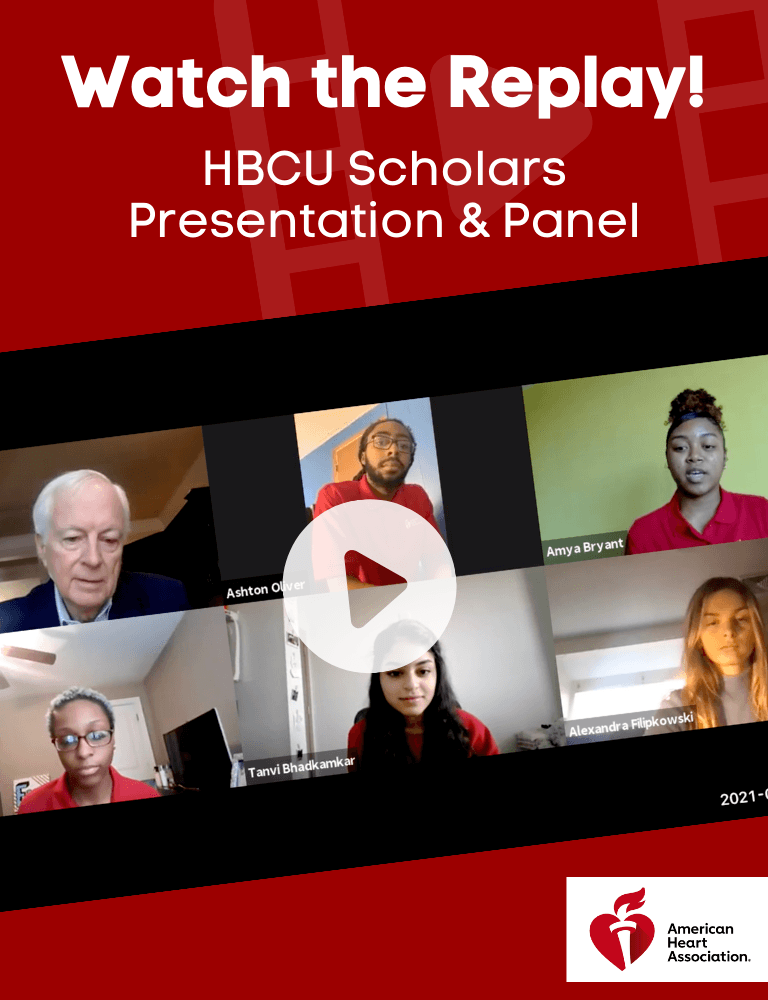 HBCU Scholars Presentation & Panel – Watch the Replay!

Mercy Deliverance Ministries is partnering with the American Heart Association in expanding their Historically Black Colleges and Universities (HBCUs) Scholars Program by forming a new partnership between Tuskegee and Auburn Universities. This expansion will sponsor 9 students – three students per year for the next three years.
Students attending HBCUs interested in obtaining professional degrees in the biomedical and health sciences are encouraged to apply. Each student enrolled in the program is paired with a volunteer research mentor. The students will learn about the health of their communities and gain a better understanding of how their unique perspective brings solutions to the table. They will have the opportunity to participate in research projects and explore varied career paths, and will receive stipends to help defray the cost of transportation, parking, and study materials.
Read more here
Share this and donate below to help MDM support this important initiative.