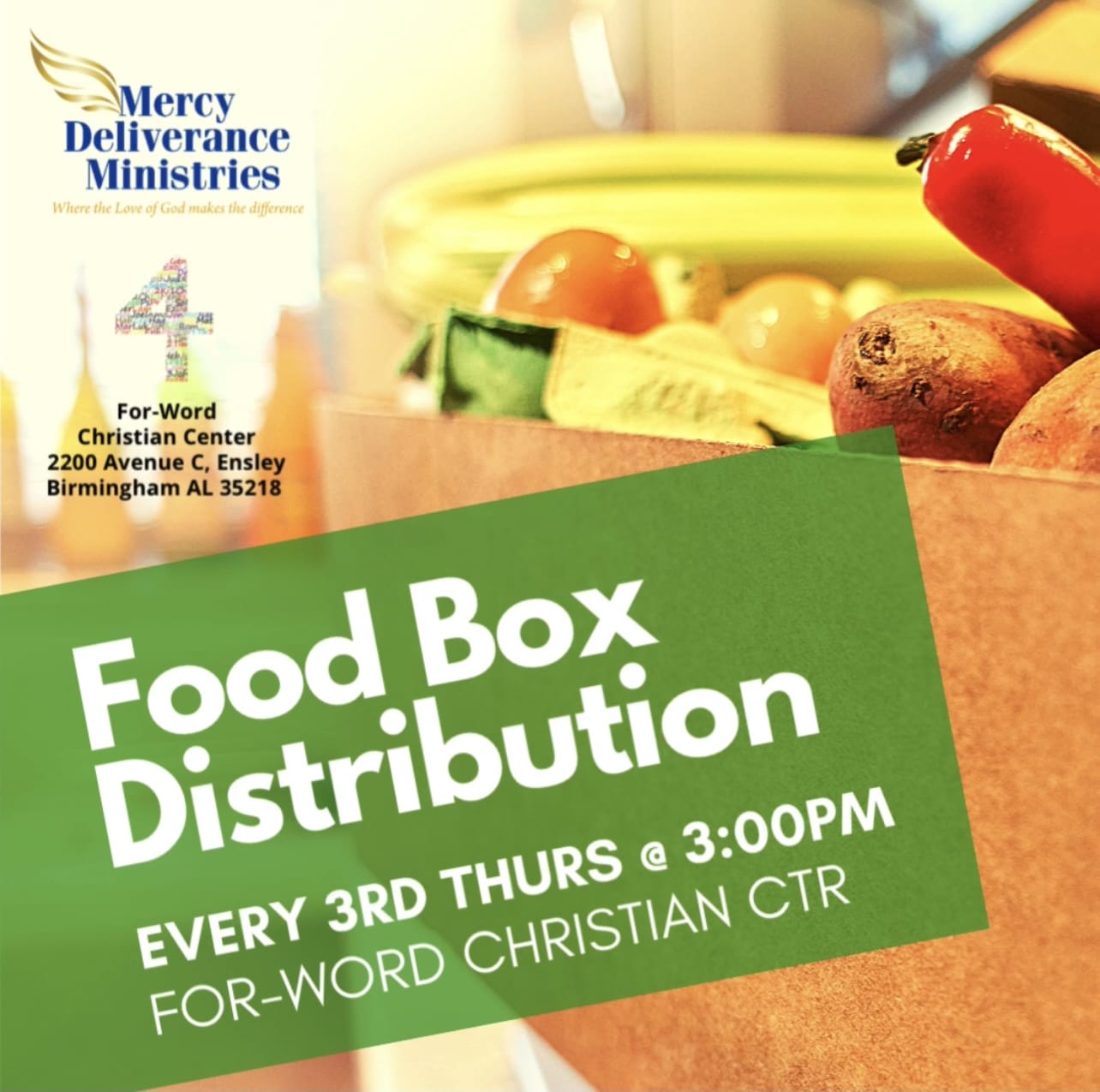 MONTHLY FOOD BOX DISTRIBUTIONS – EVERY 3rd THURSDAY
MONTHLY FOOD BOX DISTRIBUTIONS
The 3rd Thursday of EACH Month with the exceptions of Thursdays, June 16, 2022, September 16, 2022, & December 15, 2022.
Distributions will NOT be held on Thursdays, June 16th, September 16th, & December 15th 2022.
LOCATION:
For-Word Christian Center
2200 Avenue C, Ensley
Birmingham AL 35218
(Formerly Southern Family Market)
TIME:
3:00pm. COME EARLY WHILE SUPPLY LAST!